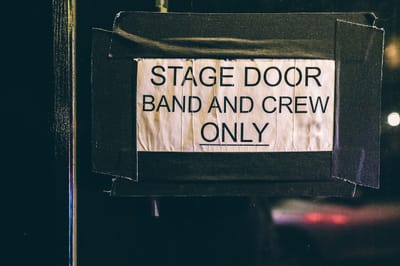 Editorial StaffAlethia Smith -
Lifestyle Editor
Anna Harris
--Outreach Coordinator
Ben Mitchel
l - Publisher -
Ben.Mitchell@divergents-magazine.org
Christina Tedesco
- Arts Editor -
Arts@divergents-magazine.org
Jake McLaughlin
- Social Media Editor -
Jake@divergents-magazine.org
Leon Rice
-- Director of Sales and Marketing -
Leon@divergents-magazine.org
W.W. Stevenson
- Graphics Editor -
Will@3TreeForest.com
Divergents Publishing: Editorial Board -
If you are interested in joining the board, please contact us.
Alethia Smith - Lifestyle Editor
A native of St. Louis, Alethia holds an Associate degree in art, a Bachelor of Arts in human services, and a Master of Arts in teaching. As well as being an Accredited event designer. Alethia worked as a residential assistant in college, where she was responsible for coordinating multiple events for hundreds of students. This is where she developed a true love for event planning. After college, she led a number of independent partnerships, focused on developing and managing promotion events. She is known for engaging her talents and ideas in fun, exciting, and unconventional ways.
It's the most minute details that make an event successful, and Alethia is the master of the little things. She has the ability to transform and perfect your vision and impeccably execute the detail to create an amazing event. With over a decade of experience planning galas, fundraisers, weddings, and festive events of all kinds, Alethia understands how to fit everything together to create a flawless and remarkable event.
Anna Harris, Director of Development
Anna Harris was born in Waterbury CT on July 1st 1987, attended North Andover public schools and after graduating high school in June of 2006, started Landmark college in the fall of 2006. She received her associates degree in the winter of 08. Her diagnosis are Cerebral palsy, Non verbal learning disorder, bipolar disorder and anxiety. I am thrilled to be the director of development for Divergents magazine. I hope to make you all proud and get donations for what will be an amazing magazine.
Ben Mitchell, Editor-in-Chief -
Ben.Mitchell@divergents-magazine.org
With an MFA in Poetry from Goddard College, Ben Mitchell has published poems in more than fifty literary magazines all over the US, Canada, and the UK. Mitchell's first book of poems, Only the Sound Itself, was published by Codhill Press in 2010. In 2012, Mitchell was one of four poets invited to read his work at the first poetry reading of Parabola magazine. Mitchell is currently completing a book called The Bigotry of Normal, reflecting on thirty years working in the field of special education as an individual diagnosed with Dyslexia and ADHD. He started Divergents magazine as a natural result of the themes in his book: all voices deserve to be heard.
Christina M. Tedesco, Arts Editor -
Arts@divergents-magazine.org
Christina M Tedesco is an artist, a poet, and museum attendant for the Harvard Art Museums. With an MFA in studio arts from Tufts University in affiliation with School of the Museum of Fine Arts, Christina's work has been featured at galleries in the U.S. and Canada, including the Joseph D. Carrier Gallery of Toronto and the Massachusetts State House. In 2018, Christina was awarded a Local Cultural Council fellowship from the Somerville Arts Council and is the Timeline Manager for Somerville Open Studios. Christina also happens to have Cerebral Palsy and Dyslexia. Go to christinamtedesco.com to see her artwork.
Jake McLaughlin, Social Media Editor & Field Journalist -
Jake@divergents-magazine.org
Jake McLaughlin is from Hanover, New Hampshire. He is an avid cyclist and has participated in many long distance rides and races. He attended Landmark College and earned his Bachelor's in Liberal Studies/Motivational Psychology in 2017. Jake struggles with depression and also has Asperger's. Jake has performed a handful of open mic standup comedy showcases. He uses comedy to not only bring light and levity to his struggles, but to also help others around him to understand his perspective.
Leon Rice, CIvil Rights Editor -
Leon@divergents-magazine.org
Leon was born into the Civil Rights movement: in the 1960's, his grandfather had to move his family and career from Natchez, Mississippi to Chicago, Illinois. As a prominent member of the NAACP, he found himself next on the KKK hitlist, just after Medgar Evers. This has formed the foundation for everything that came after. Leon graduated from Landmark College as a member of Phi Theta Kappa. During his time at Landmark, he served as the VP of the campus chapter of Phi Theta Kappa and the first black male Residence Advisor. Over the years, he's been a basketball coach, an educator, an entrepreneur, and most notably, a writer and a photographer.
Will Stevenson, Graphics Editor -
W.W.Stevenson@divergents-magazine.org
Will Stevenson is a resident of Red Bank New Jersey and has been doing creative work for most of his life. His art career started at age 14 in Mansfield Middle School in Connecticut, where his Social Studies teacher recognized a talent and suggested a creative project for academic credit. This was then realized by the painting of an historically themed mural on a classroom wall. He exceeded expectations of the Board of two prestigious Art Schools, the Montserrat College of Art in Beverly, MA, followed by the School of the Museum of Fine Arts, Boston, MA, from which Will graduated in 1990. Will has held many creative-based jobs such as the design, installation and maintenance of Japanese Gardens in New England. He has an avid interest in architecture and design and is currently working as a Graphic Designer.
Jay King
-- Cover Art, polymer clay golem - "ADHD (Subject finds it increasingly difficult to focus on daily tasks)"