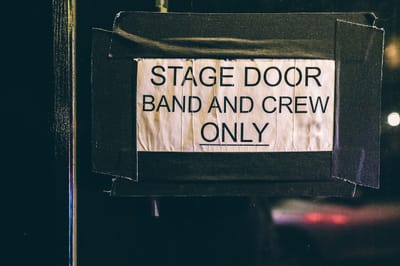 Divergents Magazine ©Divergents Publishing LTD Editorial StaffAlethia Smith
-
Lifestyle Editor
Ben Mitchel
l - Publisher -
Ben.Mitchell@divergents-magazine.org
Deborahanne Mayer
- Production Editor and Contributing Writer
Mac Gander
- Editor In Chief
Leon Rice
- Civil Rights Editor -Vice President
Alethia Smith - Lifestyle Editor
A native of St. Louis, Alethia holds an Associate degree in art, a Bachelor of Arts in human services, and a Master of Arts in teaching. As well as being an Accredited event designer. Alethia worked as a residential assistant in college, where she was responsible for coordinating multiple events for hundreds of students. This is where she developed a true love for event planning. After college, she led a number of independent partnerships, focused on developing and managing promotion events. She is known for engaging her talents and ideas in fun, exciting, and unconventional ways.
It's the most minute details that make an event successful, and Alethia is the master of the little things. She has the ability to transform and perfect your vision and impeccably execute the detail to create an amazing event. With over a decade of experience planning galas, fundraisers, weddings, and festive events of all kinds, Alethia understands how to fit everything together to create a flawless and remarkable event.
Ben Mitchell, Publisher & Contributing Editor
With an MFA in Poetry from Goddard College, Ben Mitchell has published poems in more than fifty literary magazines all over the US, Canada, and the UK. Mitchell's first book of poems, Only the Sound Itself, was published by Codhill Press in 2010. In 2012, Mitchell was one of four poets invited to read his work at the first poetry reading of Parabola Magazine.
Deborahanne Mayer - CFO
Deborahanne grew up in Medford, Mass to an Italian American, Irish and Syrian family. She excelled in long distance running and was a standout as a high school athlete. She practiced ballet, tap and jazz from age 5 and carried these talents into college, though ultimately deciding upon a career in the legal field. The first in her family to receive a college degree, upon graduation, she moved to South Boston, worked for a Boston law firm during the day and moonlighting as a jazz dancer for a club in Cambridge. Ultimately, hearing her biological clock ticking, she made a decision to have children and dedicated her life to raising them. Now that the chickens have fled the coop, Deborahanne now splits her time between being a legal eagle, rowing on her Concept 2, practice target shooting and singing in her band, Debbie and the Downers.
Leon Rice, Vice President - Civil Rights Editor
Leon was born into the Civil Rights movement: in the 1960's, his grandfather had to move his family and career from Natchez, Mississippi to Chicago, Illinois. As a prominent member of the NAACP, he found himself next on the KKK hit-list, just after Medgar Evers. This has formed the foundation for everything that came after. Leon graduated from Landmark College as a member of Phi Theta Kappa. During his time at Landmark, he served as the VP of the campus chapter of Phi Theta Kappa and the first black male Residence Advisor. Over the years, he's been a basketball coach, an educator, an entrepreneur, and most notably, a writer and a photographer.