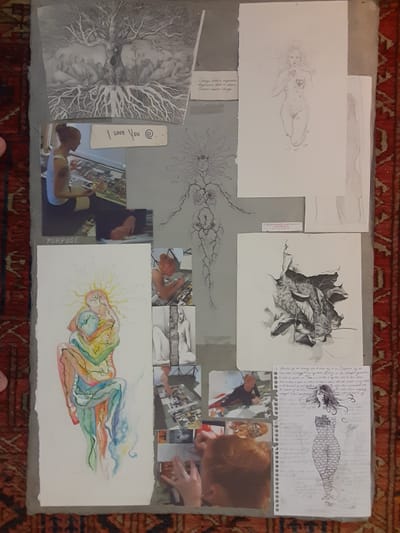 Call for Submissions!
To submit your writing or art, read the relevant guidelines below:
Prose and Poetry
We are always looking for essays, opinions, creative nonfiction, fiction, and poetry for inclusion in Divergents Magazine Online. Our content is made for, by, and about the experience of living atypically in a neurotypical world. We are especially interested in stories that celebrate neurodiversity and feature the unique ways divergent populations interact with and contribute to their communities. We love stories that raise awareness of ancillary issues neurotypicals might not have ever thought of. For example, a story about your Autism diagnosis and what that means isn't quite what we're looking for. A story about having a scary run in with the police because they aren't trained to identify or deal with people on the spectrum is.
For all submissions, the following criteria apply:
Submissions should be emailed to submissions@divergents-magazine.org
Your submission should either be attached as a Word document (.doc) or a working link to a Google Doc.
While we don't have hard limits on length, prose submissions are ideally between 2,000 and 3,000 words. Poetry should be able to fit on one page (Sorry, Dante)
In your submission document, include the following information at the beginning, before the body of the piece:

Title
Your name as you'd like it to appear
Your email address

If we accept your submission, understand that we may make changes to it for issues of length, clarity, or tone.
Visual Art Submission Guidelines
We want to see any art in any medium: paintings, drawings, collages, mosaics, sculptures, and more are all welcome.
For clarity and efficiency, we ask you to submit a
list of your images
(in pdf, Word or raw text in email) which should follow this format:
Artist's name:
Artist's e-mail address:
Artists Social Media links:
—then the images should be listed below in this format:
number
Title of piece
Materials used
Dimensions of the work (in inches or centimeters)
Year of the works creation
We ask that you rename the image files with the artists name and the number that corresponds to the image list, this will help alleviate confusion
Email the images and the list of images of your work to submissions@divergents-magazine.org
Total size of image files should be no more than 250MB per image preferably.
Images should be high resolution (200-300 dpi), lower resolution images just won't print clearly and we want to represent you in your best light!
If you have any questions you can email submissions@divergents-magazine.org
[If you're unsure of how to best photograph your artwork,
this video
can help you]